"Close Your Eyes" is a song off Meghan Trainor's EP Title and album Title.
Background
Edit
"I wrote "Close Your Eyes" as a reminder that it's important to love yourself and accept yourself for who you are," Trainor told BuzzFeed News. "It's something I have to continually tell myself all the time and an important message that I wanted to express in my music." "Close Your Eyes" is a modern, slow dance ballad, about ignoring negativity and loving yourself on your own terms. It delivers a "cornier take" on the alternative-beauty theme of "All About That Bass", reinforcing her body image insecurities from the latter. The song is backed by an acoustic guitar and violin which shift focus to Trainor's nuanced, soulful vocal. A vocal by Kadish singing the lyric "That was beautiful" is included after each chorus. The track's style recalls the works of Italian-American duo Santo & Johnny.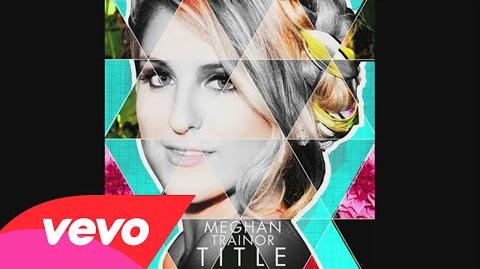 © 2014 Epic Records, a division of Sony Music Entertainment
Ad blocker interference detected!
Wikia is a free-to-use site that makes money from advertising. We have a modified experience for viewers using ad blockers

Wikia is not accessible if you've made further modifications. Remove the custom ad blocker rule(s) and the page will load as expected.